Rose Stencils
Featured below are the Rockin' Rose Damask stencil from Melanie Royals and a custom designed modern Rose stencil. 
A custom floral design featured in multiple styles.
Trellis Design Stencils
Below are featured the Moorish Trellis and the Grenadine Trellis from Melanie Royal Stencils Designs and Ethnic Grid stencil from Wallovers. These designs are very versatile. As shown below these stencils were used in rooms in a Middle Eastern style as well as contemporary styled rooms. 
Allover Patterned Stencils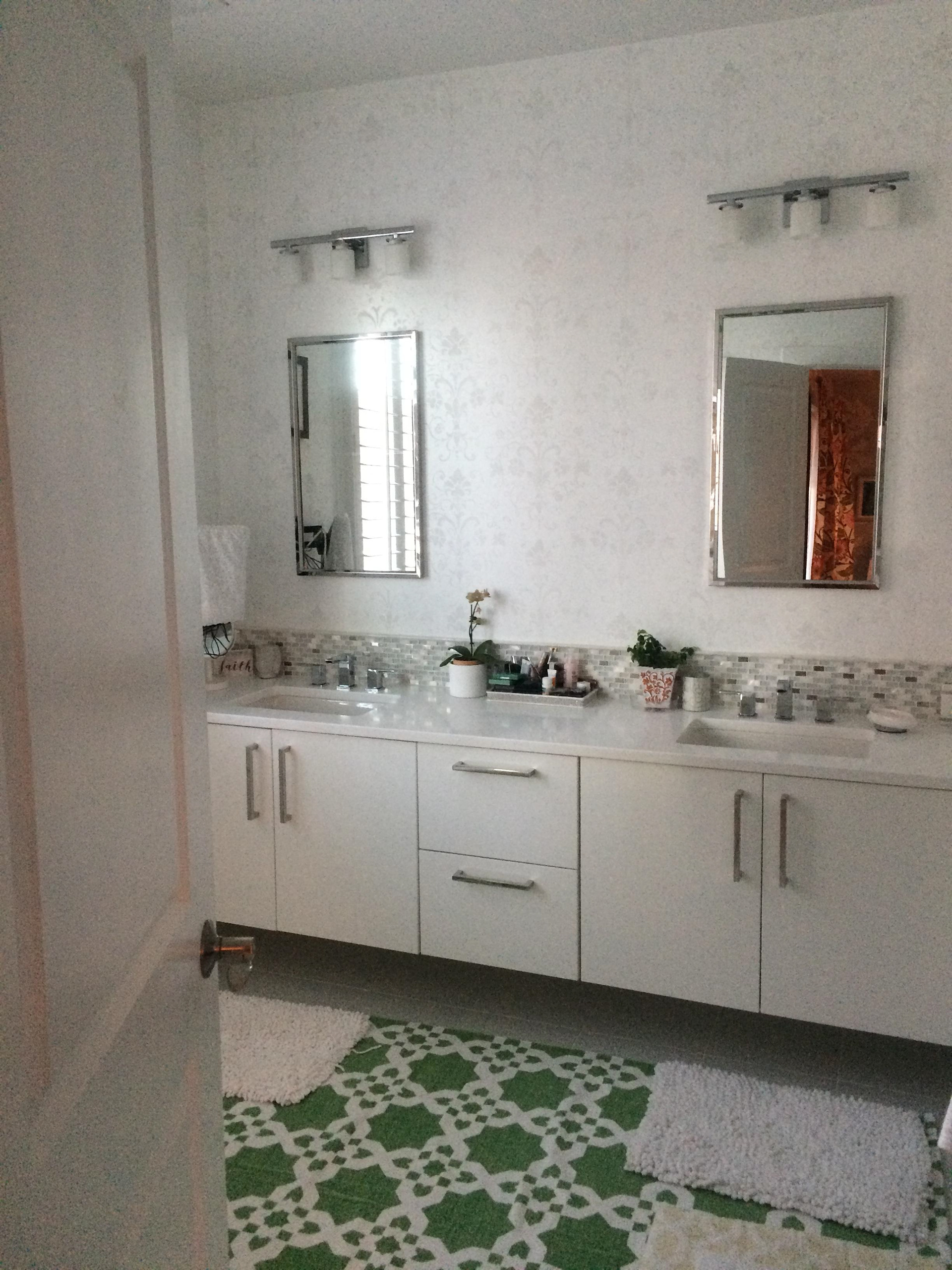 Grotesca Italian Style Stencil
Stenciled Statue
This stencil designed by Jeff Raum is an ideal design for a painted niche. 
These contemporary stencils feature some famous faces.